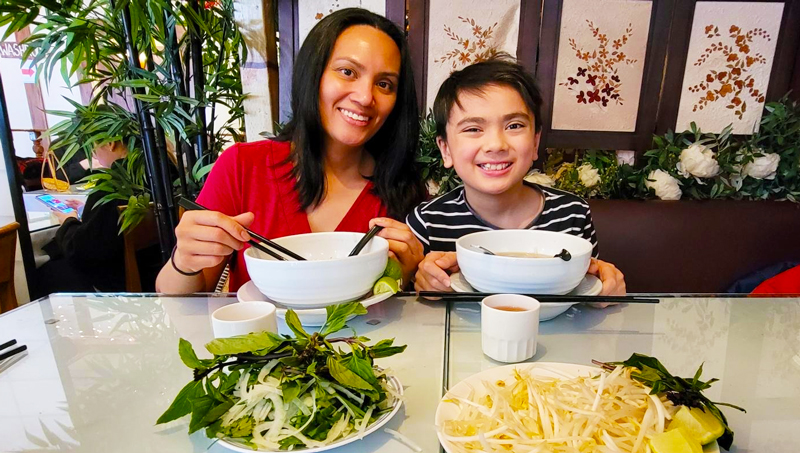 In case you don't know me, my name is Pauline and I'm one of the founders of Hype Food Co. Having kids with severe food allergies inspired me to create a safe restaurant and bakery where everyone, despite food allergies, intolerances, dietary restrictions and choices, can enjoy delicious food all together.
We often get asked if it's safe for people with food allergies to eat out. I'm always careful when answering this question, as all families have different thresholds of risk and have specific needs. Everyone has had different life and allergy related experiences in their past, and recommending a place that has been good for us doesn't guarantee it'll be a good match for everyone. When it comes to eating out, I believe open communication with the restaurant owners and/or managers is key. It is the responsibility of the customers who manage food allergies to communicate their specific needs, and it is the responsibility of the restaurant to earn trust and live up to it.
My family recently had the privilege to eat out at a Vietnamese restaurant, @phongocyen . This was a milestone moment for my kids, and we were excited to share one of our favourite meals with them. This family owned establishment was very knowledgeable and transparent about their ingredients and the friendly owners took time to discuss allergy-friendly menu options with us. The entire staff was very accommodating and knowledgeable about cross-contamination, and we helped make their jobs easier by providing an @equal_eats allergy note with our order. It's this kind of partnership and collaboration between restaurant staff and diners that make me feel hopeful that the future can be allergy-friendly.