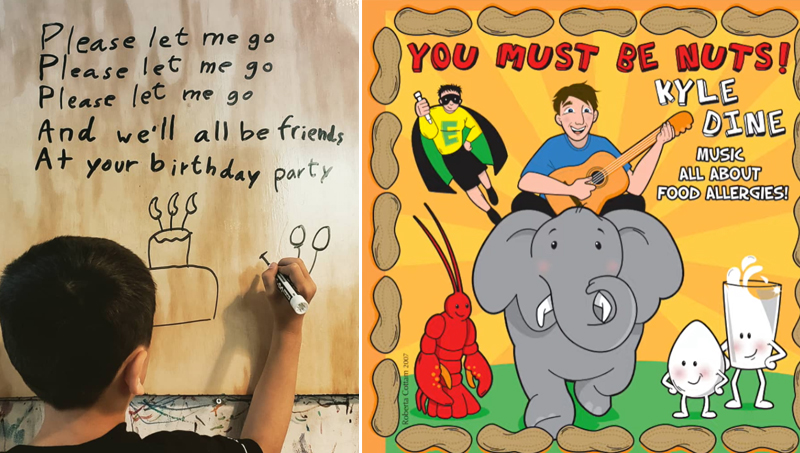 Planning a birthday party and wondering if you should invite the kid who's "allergic to everything?" Please do! People with food allergies are happy to bring their own food to your event. Everyone likes to be included!
Kyle Dine wrote a super fun song about this topic, watch and listen below!
Kyle Dine performs food allergy awareness assemblies for elementary schools across North America. His brand of fun and educational performances uses music, puppets and games to engage audiences with age-appropriate content. He has released two CDs and an educational DVD which was funded through Kickstarter. He is a keynote speaker and is the founder & CEO of Equal Eats – a company providing professional dietary cards.